At the end of last year I got a chance to go to Indonesia again. Over and over again in the past recent months I've been hearing some of the top people in design encouraging travelling as a source of inspiration.
In my last post I recounted my IDS visit with the talk from The Design Agency. And how it's good to get a different perspective by going somewhere totally different. And that doesn't necessarily mean just buildings and restaurants. Although it's always good to have a look.
I shared my main points of my Indonesian trip a little while back. I thought I'd share some of my Indonesian Inspiration snapshots, as I was going round taking pictures of everything that caught my eye! Nature as well as design wise! I thought I'd show you some of my favourite places….
Restaurants
There are so many different kind of restaurants to choose from of course, like most places. But these were a few of my favourite and most varied in terms of style. The first photo being of Convivium an Italian restaurant in Jakarta.
No. 11. A curious setting from the outside with just a phone and a Japanese poster to indicate there is more behind the scenes… Once you get in, (after you have used the red telephone and given the secret password) you'll find yourself in Japanese speakeasy bar. The interior is based on a 1930's interior train carriage, a moody vintage setting. With live music later on in the evening.
A kind of sci-fi, modern tropical setting at the Merah Putih restaurant in Bali. The pictures don't do it justice! You'll be looking at the luminescent canopy in awe all night. It's just so different! And the food at all these places are great too!
Beach Bars
There are loads of beach bars in Bali! This is Finn's Beach Bar. I love all the bamboo used for the structure and the decoration. And the huge oversized clusters of wicker lighting.
Bali Entrances
A more traditional aspect of Indonesian detail. I love the word carvings used on the doors and the entrances above for decoration. And the simple but beautiful stone walls.
Bali Villa
With the tropical temperatures you can do a lot more indoor outdoor living. The bathrooms at this villa were amazing, located in Canggu Bali. One ensuite had the sunken bath surrounded by water and the other a beautiful private stone bath in the open air.
Dining Outside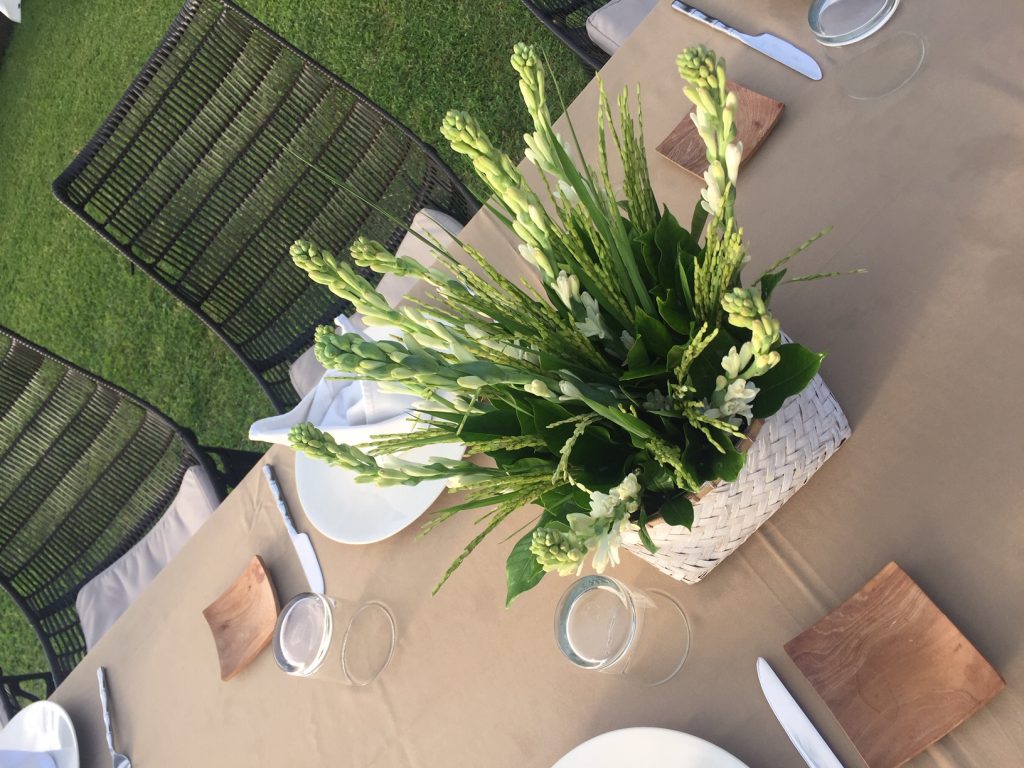 You can't beat a nice bit of dining outside. I loved the simple set up that was used to decorate the table. Sometimes the surroundings should be the main focus and what you're eating!
Indonesian Landscaping
Hotel Ayana
I loved the hotel lobby of Ayana. It was a relaxed style with neutral colours mixed with the traditional elements of Indonesia. With the live wood table and the huge beautiful carving hanging above.
Let me know which snap shots are you favourite and what you think about Indonesian inspiration below!
Chloe