H&M is one of the best places to go for affordable home decor. They always have some great pieces that are stylish and good quality. They have their Spring 2021 collection out. Here are some of the favourites and best buys for the home.
This brass and marble side table is an absolute steal! It's just the right size for a living room or to use as a bedroom nightstand. I don't think this kind of piece will be going out of style anytime soon. It's a classic!
I fell in love with the pattern on this duvet set and the pastel colour way. They have it in green pastel colour as well. I think it would give off a fresh springtime look when making your bed. It would very much suit a cottagecore interior style for the bedroom.
Having storage is a must to keep the home tidy and in order. This seagrass basket is able to hide a multitude of things! It's even better when it has a lid and a lining like this one. Great for a laundry hamper in the bedroom and the bathroom. Or an alternative option for the traditional play box in the playroom.
Everyone needs some kind of greenery in their home (even if it's fake!). These planters are totally different in design but both very stylish. The blue ceramic planters give a pop of interesting colour and they look way more expensive than £12.99.
The bamboo planter is more of minimal toned down look. If you're wanting to keep things natural and fuss free this look would work well. Anything that is sustainable and eco-friendly is also a plus.
By simply adding a couple of pillar candles to the bathroom you immediately create your own spa retreat. A must do for a pampered self-care Sunday!
H&M are one of the big companies that are introducing more sustainable items to their collection. This patterned rug is made from recycled cotton weave which makes it a favourite from their 2021 spring collection.
Pairing these two cushions together gives an ultimate Spring vibe! Love the muted colour behind the large botanical pattern cushion throw. Put it together with this gold velvet cover and they're both sure to stand out from the sofa.
Spread the cushions across this simple and cool striped linen throw.
If you're looking for an eco-friendly option other than rattan or wicker pendant, this paper and straw pendant is a nice alternative. A simple and decorative pendant that will make an impact.
A simple detail wooden shelf that will add a little fun and character to the room. Keep your favourite items on display and play around with wall arrangement if you're using more than one.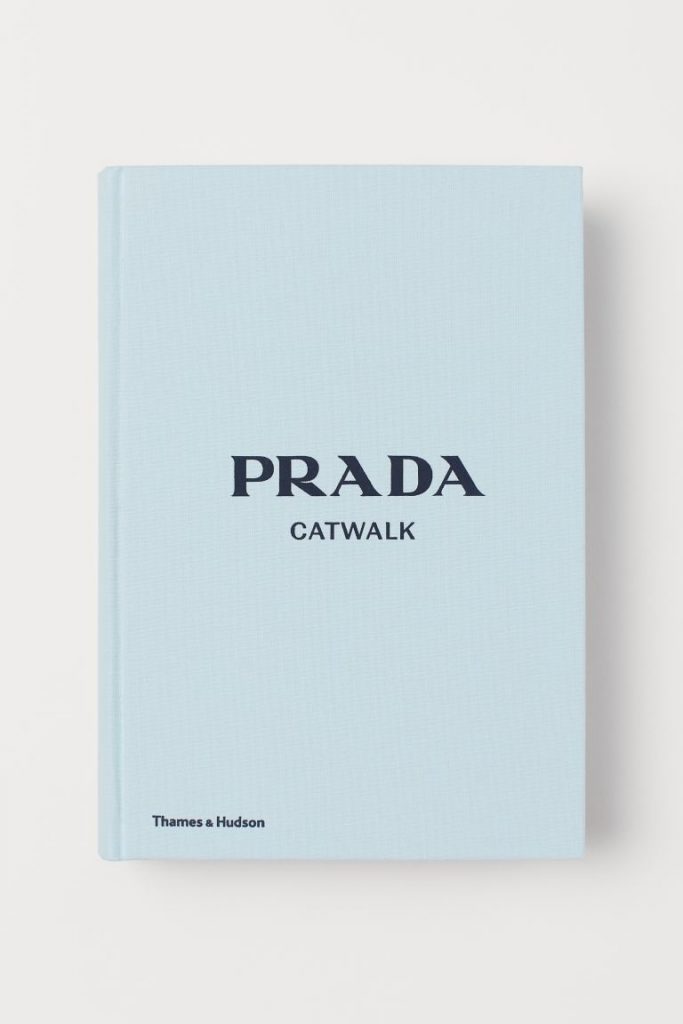 There are so many different fashion coffee table books to choose from… and they can get really expensive! This Prada book is reasonably priced. Plus fact that it's Prada and the pastel blue book cover makes it a cool book to pull out for display during the Spring season.
Rattan is of course all over interiors in trends. Keep your eggs and fresh produce in this cute little shallow rattan basket for the kitchen. Of course there are no limits to what you can use this for which is why it goes down as one of the best buys!
These seat cushions are made from linen and would be perfect for a seating area with a wooden banquette or just for single seat stools at the kitchen island. Bring them with you for seating at a picnic when the sun is out.
What do you think of the new H&M Spring 2021 collection? let me know what your favourites are below!
Chloe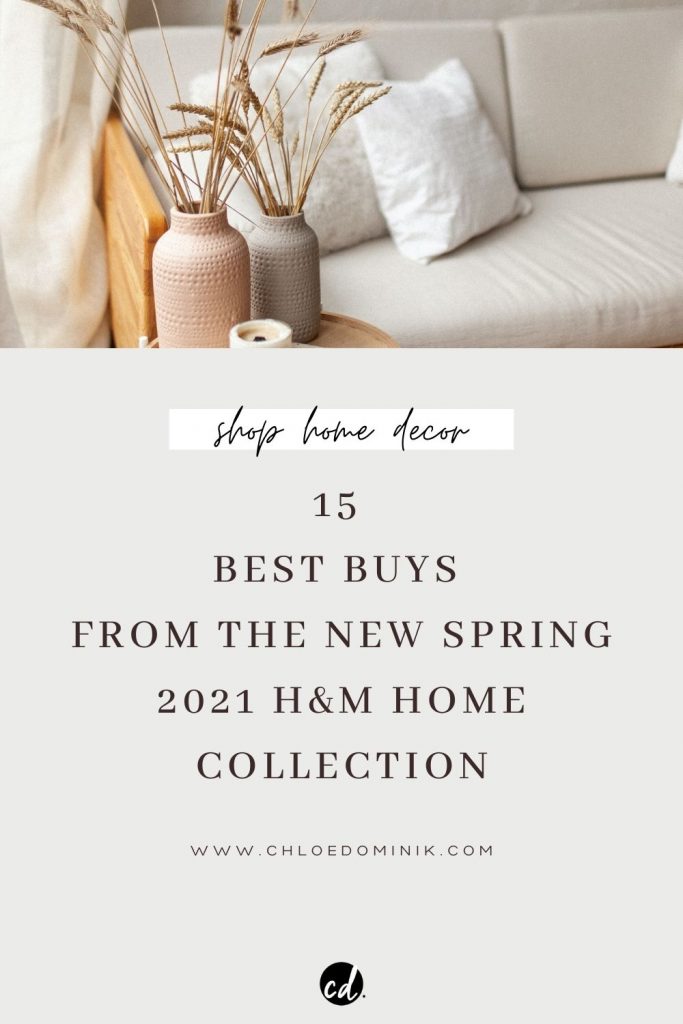 This post contains some affiliate links which I may make a small commission from should you purchase something. For more information check out the affiliate and terms and conditions page.