Thinking of creating your own walk in wardrobe? The Ikea Pax is one of the most popular wardrobe closet used. If you've ever watched the Flatpack Empire, (all about Ikea). You'll know that the Pax wardrobe system is one of their best sellers with over 250 different combinations available.
The Ikea Pax is frequently posted all over Instagram and Pinterest. It's more of a cost friendly alternative to some other built in wardrobe options, it's easily customised and has different colour options available. Although the most popular colour you're more than likely to see the Pax in, is the white option. Clean, neutral and simple and will go with most decor.
Anyway, here are 16 of the most stylish wardrobes that use the Ikea Pax. Some great ideas for inspiration and to get your wardrobe in order for the changing seasons!
Wardrobe and Home Office
Combining your wardrobe and home office is a great way to make use of your space. The featured image is a beautiful glamorous room that can be used to work in as well as getting dressed for the day.
Ikea Pax Simplified
Here are some examples of home wardrobes that have used a more simple approach to using and styling the Pax wardrobe.
Functionality
Sometimes you need the wardrobe space exactly for what its meant for, utilising every inch to fit in as much clothes as possible.
A Pax Divider
I love how this room has used the wardrobe to divide the bedroom space. If you have a smaller bedroom or limited space this might be an ideal option.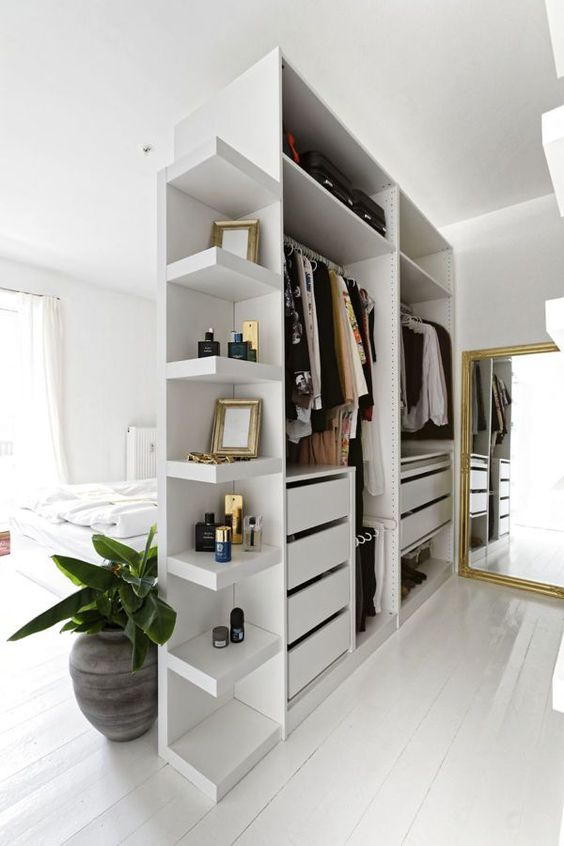 Dedicated Space
You may be lucky enough to have a whole room dedicated to build up your wardrobe, then you might consider shelving from top to bottom on either side.
Styling The Ikea Pax
It's the personal styling that you're able to do which makes your wardrobe your wardrobe. The combination of open shelving and drawers where you can place your favourite decor items and make it your own. You can also add some art prints, your most treasured shopped purchases and fashion books.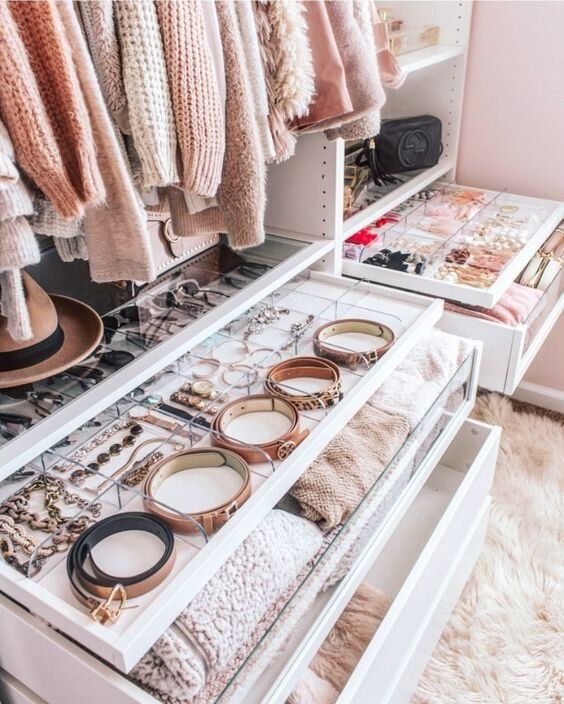 Have you used the Ikea Pax to build your wardrobe or considering using it? Let me know what your thoughts are in the comments below.
Chloe
Featured image source This is Glamourous