Everyone should and want to enjoy their home no matter what their character traits and tendencies are. But it's pretty hard to enjoy your home when the place is untidy. So if you or anyone else in your house tends be on the messy side it can be a lot harder to keep a tidy home.
So, here are 6 design styles to stay away from if you want to avoid a messy home…
1. Open Shelving
Open shelving looks great when styled and organised well. Which for some people might last a week or so! But when items are being added due to convenience, it starts to end up looking a mess. It's a bit of an up keep and requires some dusting so this is one to stay away from.
2. Glass Cabinets
All items stored away, but on display! Again as with open shelving, it looks great when styled properly. If you're not one who particularly cares where the item you took out was stored it can easily be slap dashed back in to the cupboard. A kind of, as long as it fits and the cupboard door shuts properly. This design style is a no go if you're even slightly messy! Keep everything behind a solid door!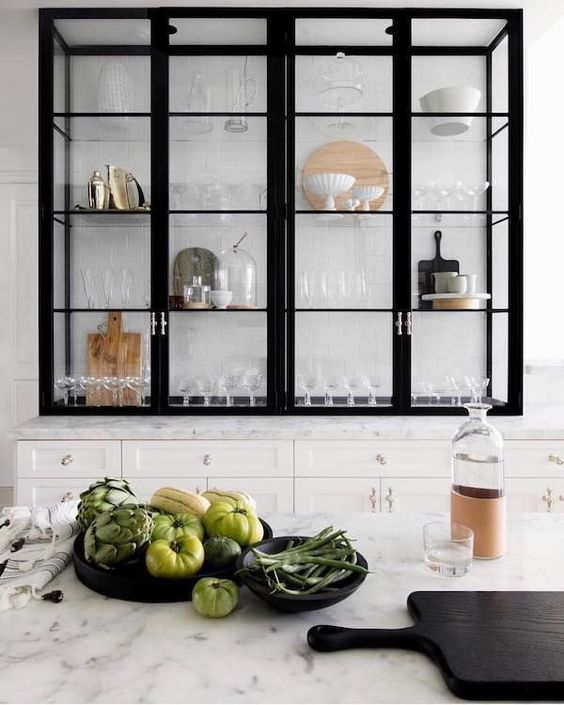 3. Off The Floor Furniture
If you have rooms on the smaller side, having off the floor furniture will make it seem larger. However this won't help if there are items and dust lying underneath the furniture. Especially if the item is on a larger scale like a bed you can opt for a storage bed instead.
4. Small Tiling
Areas like kitchen and bathroom backsplashes and showers are more difficult to clean with a smaller tile, with the grout interfering every centimetre! Go for tiles on a larger scale for the bathroom And materials that come in sheet form like a real or faux marble or other similar materials. So much easier to clean a completely smooth surface!
5. Linen Bedding
Linen bedding is great for the summer but it creases easily. So unless you're going to get the iron out every other day.
6. Clothing Rails
Not everyone has the space for their own dedicated wardrobe closet space but if you know you're not the tidiest a clothes rack is not the best option. Any other storage space you can put you clothes away like a storage bed.
If you have any tips to avoid a messy home leave in the comments below!
Chloe