I don't know what it is about January but I just want to stay at home most of the month. Maybe it's the come down from the buzz of Christmas and New Year. Or it might be the colder weather. But I like to stay indoors at home and take some time for myself. Some reflection time. A time for staying cozy!
A time for books under the blankets and throws, uninterrupted. Here are some must read books for this year coupled with some cozy throws!
Books
Blankets
Here's a round up of a few cozy blanket throws to cozy up with your favourite book!

What books are you reading to start off your new year? Drop some recommendations in the comments below!
Chloe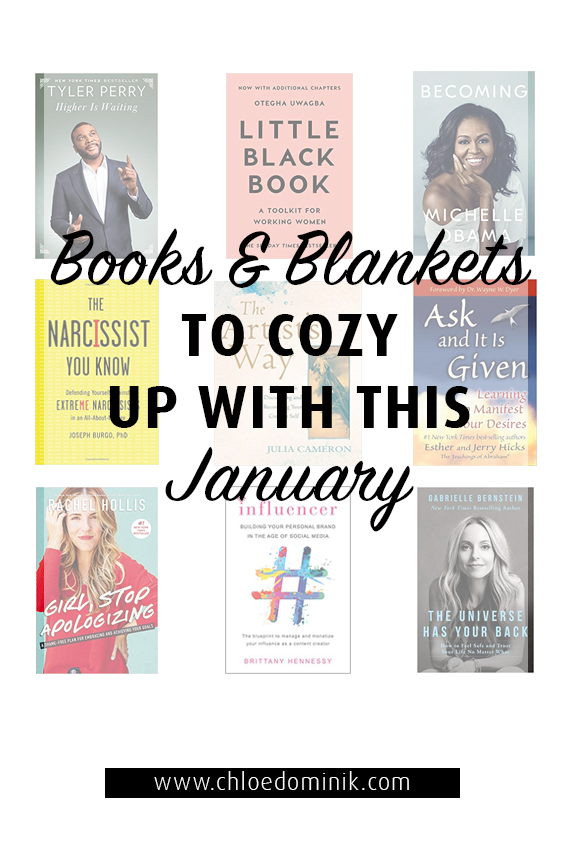 This post contains some affiliate links which I may make a commission from.